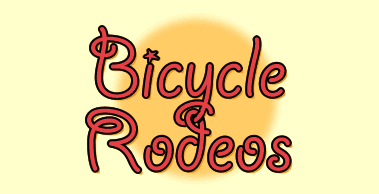 October 19th Bicycle Lafayette will be hosting the groups' first bike rodeo with New Community School. Bicycle rodeos are usually run by local police departments. Police Chief Rosanne M. Sizer of the Portland, Oregon Police Department said, "It's important that our children understand bicycle safety. This is an opportunity for area youth to learn important skills and in the process get to know some of our bicycle, traffic, and reserve officers." The Kiwanis clubs, who originally began these exciting events, still run rodeos with the police departments in many cities across our country.
Bicycle Lafayette hopes to teach the children of New Community School about safe riding in the Greater Lafayette Community through a fun afternoon of hands-on activities and interactive stations. These stations aim to teach skills such as scanning for traffic and avoiding debris or other dangerous hazards on the roads among other best practices. In addition to teaching the children of NCS Bicycle Lafayette hopes to also take away some lessons of their own from this first bike rodeo so that larger events may be hosted in the future to involve other children from around the community.
This event is being sponsored by Ivy Tech Community College, Hodson's Bay, Virtuous Cycles, ISPhotographic, 100Copies, Mirrycle, and RoadID.
Keep an eye out for pictured and recaps of the event coming soon!